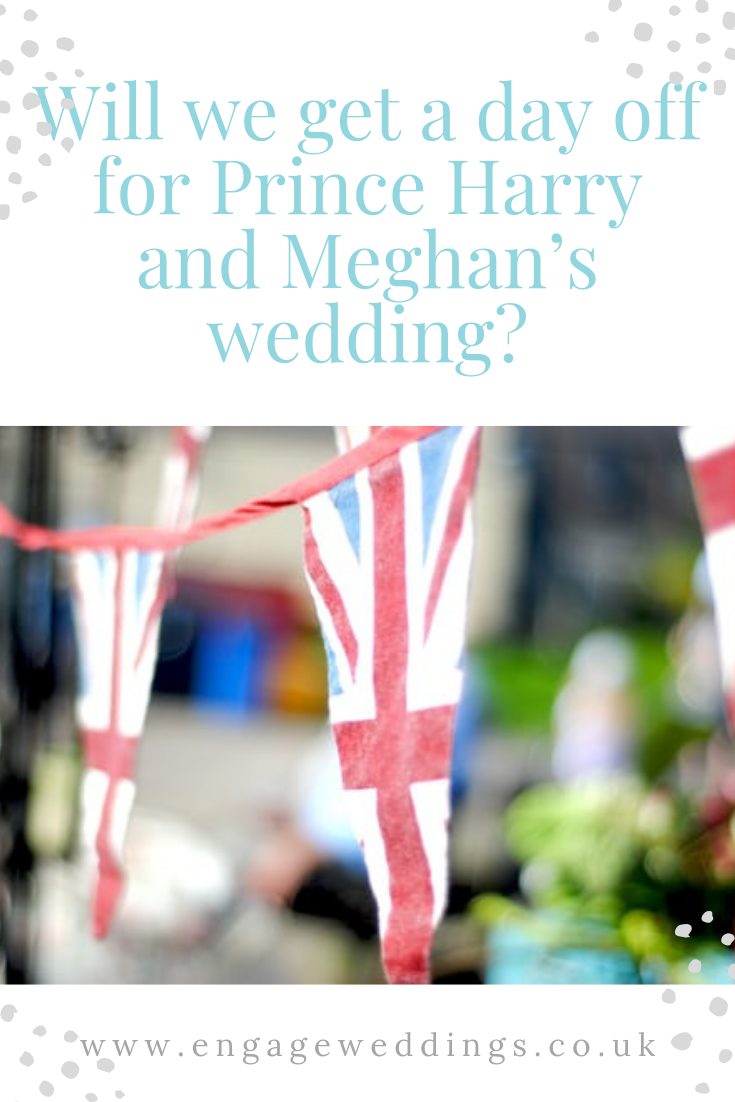 We all remember back to April 2011, the highly anticipated wedding of Prince William to Kate Middleton graced our television screens… and to make it even better the government gifted us with an extra day off work! I sat with my friends and enjoyed watching the wedding whilst sipping champagne and eating salmon.
With the announcement today of a new royal engagement we are all wondering if the government might give us the same gift. Unfortunately with Prince Harry only being 5th in line for the throne (soon to be 6th), it's not looking very likely. The government have announced that there is no precedent in this area, so whilst they haven't denied it, it's not looking too hopeful!
What we do know?
It looks likely that the royal wedding will take place in early spring, the date has probably already been set, although it has not yet been formally announced. With Kate's baby due in April, the wedding is likely to take place a few weeks ahead of that time. There is speculation that Prince Harry will be after a more private affair, unlike his brother's wedding. If the wedding is not screened on television, the chances of our day off work are looking even bleaker!
With more details expected to be announced formally soon, we will keep our fingers crossed for that extra day off. However whatever they decide, we will be watching the wedding plans unfold with excitement, because everyone loves a royal wedding!