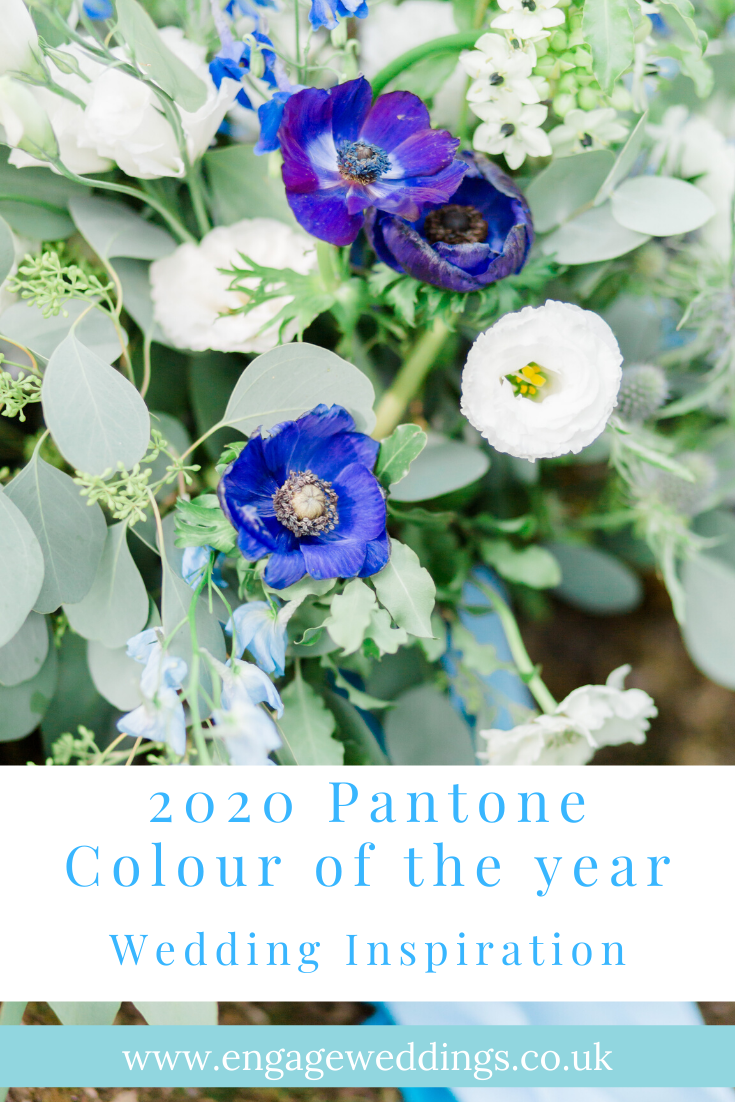 "A timeless and enduring blue hue, PANTONE 19-4052 Classic Blue is elegant in its simplicity."
Have you seen the 2020 Pantone colour of the year? We love the calm, yet vibrant nature of this shade, and know it would look fantastic in your wedding! We asked our talented suppliers for some examples to give you some serious inspiration in your planning journey!
Cake
A stress free way to bring Classic Blue into your day is by introducing it into your cake! You could go for the whole cake, or just add some elements in with flowers.
Entertainment and Lighting
Add some colour to your wedding with your mood lighting choices like these showcased by J N Sounds.
Flowers
Flowers are by far the easiest way to bring Classic Blue into your wedding day. You can go as bold or subtle as you wish, whilst still being on trend.
Decor
Your decor is usually the first place to start when bringing in a colour, or theme to your wedding. From balloons, to subtle lights draped over a sweet cart you can easily add Classic Blue to your day.
Table Styling
Be bold with your Classic Blue next year and revolve your table styling around it. Blue is such a versatile colour that you can pick some, or all of your table elements to represent it.
Stationery
Start as you mean to go on by channelling blue into your stationery! Get some stunning bespoke pieces made to match your style like those below by Tiggity Boo.
Bridesmaids
Have you considered using Classic Blue in your bridesmaids dresses? You can be as vibrant or subtle as you wish with this elegant colour. Do you dare have your wedding dress in Classic Blue?
Looking for some more inspiration? Check out this Disney themed wedding (filmed by Veiled Productions) that uses pop's of Classic Blue throughout!
How will you be introducing Classic Blue?