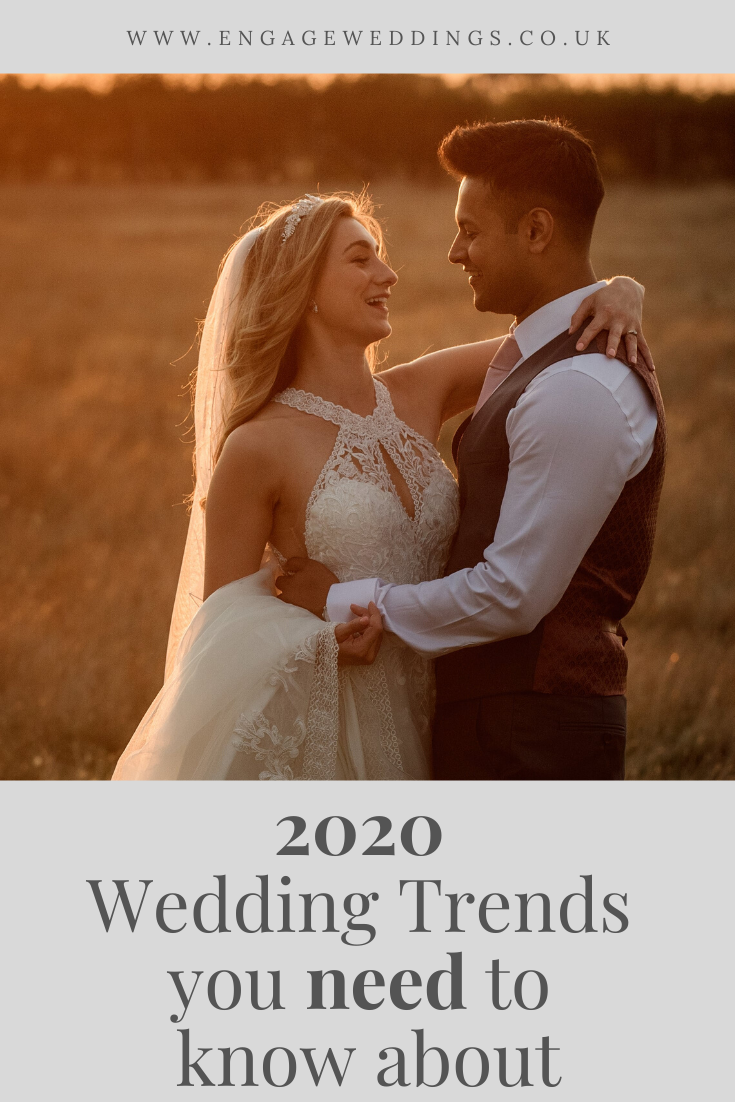 This is the year! The year you go from Miss to Mrs!
Whether you are getting married this year, or are planning a wedding for 2021/2022,
these are the trends you need to know about.
1) Jumpsuit Wedding Outfit
More, and more brides are looking for something different to wear on their big day. Stepping away from the traditional dress is becoming more popular, with brides leaning towards something stylish, yet striking, with the added bonus of being re-wearable!
Just think of the amazing photos an outfit such as a jumpsuit would give you.
2) High necked Wedding Dress
High necked dresses are perfect for the bride who wants to be traditional, yet eye-catching in her outfit. For an elegant option, high necked dresses should be top of your list!
3) Neon Signs
Neon signs are everywhere, from interiors to restaurants. They add a fun quirky element to your wedding, whilst showing how on trend you are. With many colours and quotes to chose from, you will be guaranteed to find one that reflects your relationship perfectly.
4) Semi Naked Cakes
After the big trend of naked cakes, we are seeing a move to a more covered version – the semi naked cake! From flowers, to fruit, to additional desserts, you can adorn your cake in anything that compliments your wedding scheme. Making a statement has never been easier.
5) Grazing Table and dessert Stations
Are you far too energised to sit down and eat? A big trend for upcoming weddings is to offer a grazing table, or a dessert station. Allow people to pick and choose on the day, rather than in advance. This creates a wonderful informal vibe to a wedding day.
6) Smaller Ethical Weddings
A huge trend we see more and more is couples choosing to have a smaller more intimate wedding, often with a more ethical leaning. Choosing British seasonal flowers, plant based foods and vintage dresses. These weddings are all about celebrating your love with your nearest and dearest!
Have you already planned on using any of these trends, which one is your favourite?
Whether or not you do, make sure your wedding reflects who you are, and that you have a memorable day!
Check out our post on how to use the 2020 colour trend in your wedding!